As a high school graduation gift, one of my dearest friend's parents (thank you Connie and Phil!)  gave me a book.    A book that is now synonymous with new beginnings and fresh dewy faces beginning their trudge into the great big world…
"Oh The Places You'll Go"
I hadn't touched the book in years until the other day  when my beautiful (and well read) friend Julie reminded me of a passage in it's pages I had long since forgotten…
It would seem even as children we are instructed on waiting…
In Dr. Seuss' tale, it is referred to as "a most useless place"…
…I read the stanzas, and pick out my waiting places…
the phone to ring…
for a yes or no…
the mail to come…
Another Chance…
Although I know that is so often how it feels, those things that we're waiting for can become the tools God uses to not only bring us closer to Him, but to help grow us into the person we need to become for that next step…
At the beginning of this 31 Days series, I was overwhelmed and daunted with not only the topic of finding 31 days worth of material but facing the day in and day out experience of  waiting…and here I find myself on Day 14 more Active than ever…learning, growing and experiencing adventures I never expected and meeting fellow pilgrims and kindred spirits along the way.
Which brings me to some delightful new additions to my blog:
I was directed to
my new friend Melanie's blog
through the links to all of the other 31 Days posts…her beautiful blog button caught my eye, and after a first read, I have been keeping up with her posts in her delightful series: 31 Days to Loving Your Neighbor.  I soon discovered that she is a most wonderful blog and
blog button
designer.  After exchanging a not-so-few emails about the details and design I was looking for, she created the two most delightful blog buttons a girl could ask for!  She was so kind and patient with my curiosities and hope for design, and quick and efficient as ever – it was designed and delivered to me in one day – today!  (I realize of course I'm a little late with obtaining my 31 Days button 14 days into my post…but hey, better late than never I always say!  And anything so delightfully blue can do nothing but add some cuteness to my piece of blog-land   If you have blog design dreams – please head over to her website and take a look – her work speaks for itself and her rates are extremely reasonable!
    I especially love the button she created just for my blog specifically…The original title of my blog is not the one I have now…but since I'm no longer a touring actress and being a newlywed has since nixed the old nickname of 'Protestant Nun' – I'm pleased to now have a creative and colorful image to add to this bloggy journal of sorts…If you'd like, you'll find the button and it's code to the right should you like to add it to your blogroll list of other bloggy homes…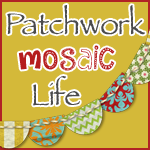 I am blessed that my blogging journey has turned the waiting place from useless to useful, and I look forward to the adventures that continue to lie ahead!
"Somehow you'll escape
all that waiting and staying.
You'll find the bright places
where Boom Bands are playing.
So…
be your name Buxbaum or Bixby or Bray
or Mordecai Ali Van Allen O'Shea,
you're off to Great Places!
Today is your day!
Your mountain is waiting.
So…get on your way!
–Dr. Seuss, "Oh The Places You'll Go!"