Forgive my slowness in finishing my 31 Days posts…Though it's November, I thought it best to finish a little late than never.  Thanks for understanding…


      I've never written a blog post daily for more than 10 days, let alone 31 of them…I've journaled for years and years, and though I've had periods of time when I was writing very frequently, this exercise of writing on one topic (and a topic I'll admit I wouldn't have picked on my own) consistently and daily has not only taught me more about daily discipline and tenacity, but showed me where I want to improve in my writing and blogging adventures.    The experience of waiting is a practice that can be not only active, but productive, and food for your soul, your spiritual life, and your patience.  Many times in my life when I was waiting for something, I spent that time in angst, worry, fear, frustration, and a myriad of other emotions that did me no good.  Most likely there was more blood pressure raising than learning more about God or life lessons.
     A lot of times, I don't have the words.  (Which if you know me, may come as a surprise to many, because I.am.QUITE.a.talkative.gal!)   One of the important things this journey of Active Waiting has reminded me of is having a consistent time of devotion, prayer, writing and learning…  I am all too guilty of not reading the Word of God as much as books about my faith and the spiritual life.  Mind you, I think these books are wonderful and uber helpful, I just don't believe they should be a  substitute for the Good Book's wisdom.  I did a concordance search (conveniently at the back of my own Bible) on waiting for this post…some of the Scriptures I found have been seen on this blog earlier in the series, but most have not.   Some of the passages were not easy – they told of specific people and their own stories of waiting, and they were anything but neat and tidy.  But that's not the only thing the Good Book has to say on the subject..
Read, savor, reflect, repeat as needed.  
Acts 22: 16 ~ And now what are you waiting for? Get up, be baptized and wash your sins away, calling on his name.
Psalm 5:3 ~In the morning, Lord, you hear my voice; in the morning I lay my requests before you and wait expectantly.
Romans 8:25 ~ But if we hope for what we do not yet have, we wait for it patiently.
Lamentations 3:24: ~ I say to myself, "The Lord is my portion; therefore I will wait for Him."
Isaiah 30:18 ~ Yet the Lord longs to be gracious to you; therefore He will rise up to show you compassion.  For the Lord is a God of justice.  Blessed are all who wait for Him!
Psalm 130: 5 ~ I wait for the Lord, my whole being waits, and in His word I put my hope.
Psalm 40: 1-2  I waited patiently for the Lord; he turned to me and heard my cry.  He liefted me out of the slimy pit, out of the mud and mire; He set my feet on a rock and gave me a firm place to stand.
Isaiah 26:8 ~ Yes, Lord, walking in the way of your laws, we wait for you; your name and renown are the desire of our hearts.
Psalm 33:20 ~ We wait in hope for the Lord; He is our help and our shield.
Proverbs 20:22 ~ Do not say, "I'll pay you back for this wrong!"  Wait for the Lord, and He will avenge you.
Psalm 38: 15 ~ Lord, I wait for you; you will answer, Lord my God.
Hebrews  6: 15 ~ And so after waiting patiently, Abraham received what was promised.
These words are only a small sampling of the verses on our weighty (ok, pun intended) topic…I encourage you to search the Scriptures for yourselves, not just about this topic of waiting, but so much more.  It's a heavy book, a complex book, and mighty not only in weight, but in power and truth.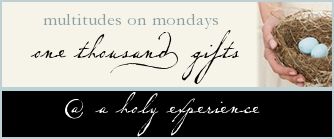 Thanks for waiting for me to finish this series!

Stay tuned for the last post in our 31 Days series

– and know that once the writing on waiting is done,
there's so much more coming your way…including some coupon discount goodness!
I'll wait for you, now more than ever,

I see it's true now more than ever, I'll wait for you

I don't want to do this by myself

I know I need your help, and so I'm waiting for You.
–Sara Groves, "I'll Wait"